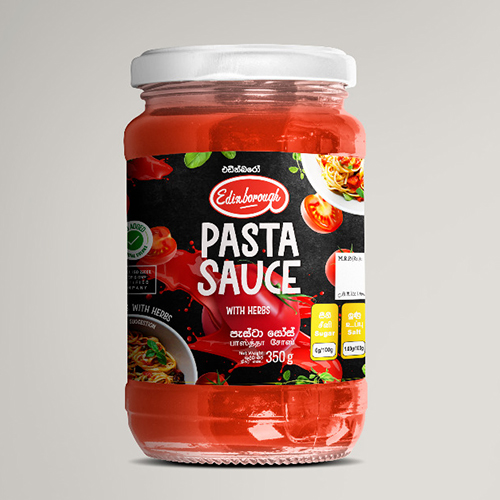 EDINBOROUGH PASTA SAUCE 350g
Item Code: 20220331-PASTA SAUCE

Price: LKR 990.00

Net Weight : 350g
Flavor:
Country of origin: Sri Lanka
Storing: STORE IN A CLEAN, COOL, DRY AREA AT AMBIENT TEMPERATURE. REFRIGERATE AFTER OPENING AND BEST USED WITHIN 2 WEEKS.
Ingredients Tomato puree (Water +Tomato paste),Tomatoes,Canola oil/Sunflower oil,Onion,Iodized table salt,Sugar,Basil,Thyme,Rosemary,Oregano,Potassium sorbate (INS 202).
Buy Now